Trócaire donations at risk due to Covid-19 restrictions
Alternative Mass Webcam Views
Catholic Saints facebook pages
Broadband Diversions Ballymacpeake - Honk if you like cows - Can you spot a 135
Catholic Shrines Facebook Worldwide
Bishop urges prayer after Diego Maradona's death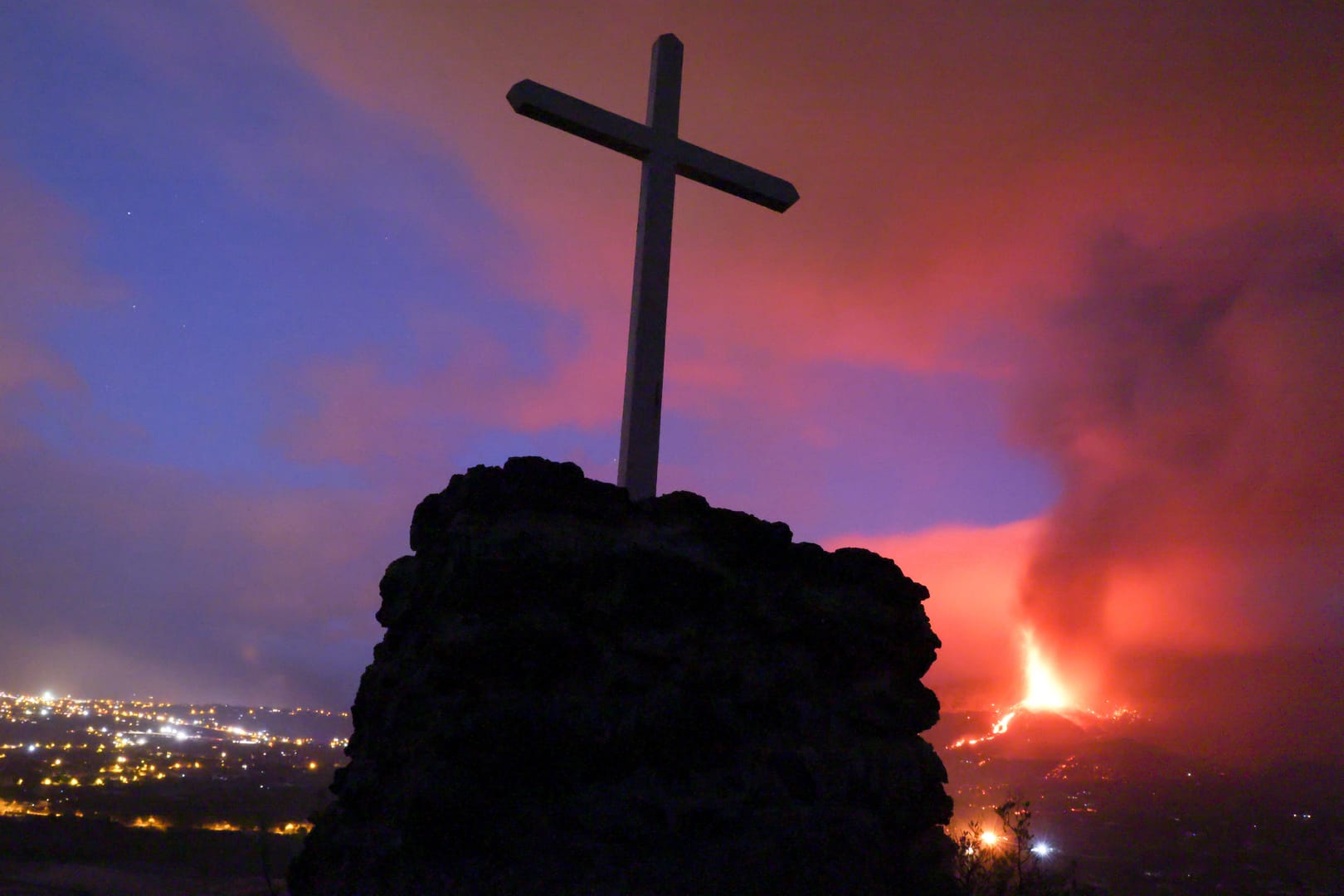 A priest dies and, resplendent in his clerical collar and colourful robes, waits in line at the Pearly Gates. Just ahead of him is a man with scruffy hair and dirty jeans. Saint Peter addresses this man, "Who are you, so that I may know whether or not to admit you to the Kingdom of Heaven?" The man replies, "I am Hughie Cleanitup, caretaker driver from Ballydoolittle, Ireland." Saint Peter consults his list, smiles and says to the caretaker driver, "Take this silken robe and golden staff and enter into the Kingdom." So the caretaker driver enters Heaven with his robe and staff, and the priest is next in line. Without being asked, he proclaims, "I am the Reverend WV Golf, PP of Saint Ballydoolittle Ireland for the last hundred years, or so it seemed like that." Saint Peter consults his list and says, "Take this cotton robe and wooden staff and enter the Kingdom of Heaven."
"Just a minute," says the priest, "that man was a caretaker driver and you issued him a silken robe and golden staff, but I get wood and cotton. How can this be?
"Up here, we go by results," says Saint Peter. "When you were preaching, people fell asleep, but when he was driving, people prayed !"
Biden quotes priest's hymn 'On Eagle's Wings' in victory speech
Dia de los Muertos - Day of the Dead - Mexico
New stained Glass windows at Our Lady's Altar blessed by Fr Graham PP 17th October 2020.
Catholic social teaching has values the world needs, Dominican says
Site of Jesus's miracles may have moved over time - The Jerusalem Post
New stained glass fitted at Our Lady's Altar.
Point and click to enlarge.
Fr Graham PP Lavey Parish, blesses Statue of St Therese Friday 2nd October 2020 ad.
Balloonist admires Chapel and Spire
Alpha Glass install stained glass at Virgin Altar Thursday 1st of Octor 2020 ad.
John, Mickey and Fran (RIP) plant potatoes in Parochial grounds for Fr Regan PP 1980s. This is the small field behind the bus stops.
Britney declares she has become a Catholic - The Tablet
The 6th Station from Lough Derg was streamed live from the Chapel on May 30th 2020 at 3am.
Knock Shrine - Online Pilgrimages
Defibrillators near Chapel
A defibrillator is a device that gives a high energy electric shock to the heart of someone who is in cardiac arrest. This high energy shock is called defibrillation, and it's an essential part in trying to save the life of someone who's in cardiac arrest
Play School
St Brigid's Primary School
Phil's Daffs brighten the road to Lavey Chapel
Saint Corona Pray for us - The Tablet Newspaper
Best Saints to pray to during a Pandemic - Catholic Herald
1919 parochial Insurance Document - with thanks to Denis Broderick.
Oh Mary this London's a wonderful sight
Called to religious life: A brother's vocation story
-------------------------
Saint Blaise. Believed to have saved Dubrovnik.
You may recall this photo of b
ig bale silage making in Mayogall with the new Chapel and Spire in background. Young farmers, Ben, Eamon and Edward who made these bales, recently showed me coloured stones found after the bales were fed to their cattle. These pebbles have probably come from the graves in the nearby churchyards. Owners have recently had to take measures to prevent birds from taking them for whatever reason and then dropping them in the local fields.
Sample of stones found in round bale silage.