Cemetery Sunday
Cemetery Sunday June 2019.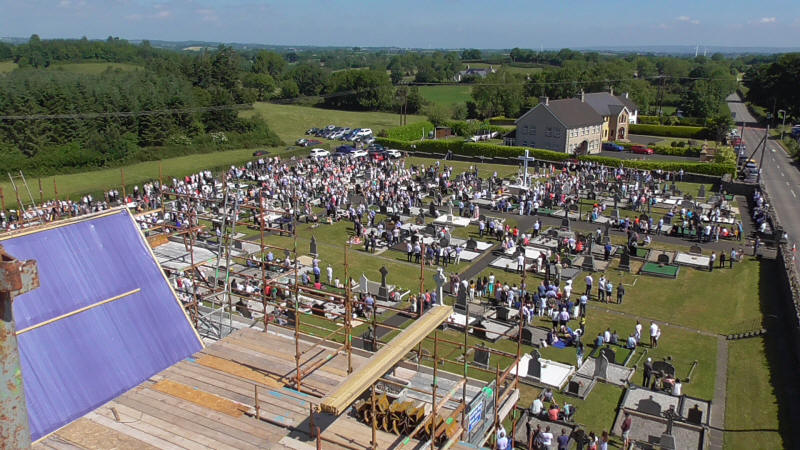 Cemetery Sunday 2017
Cemetery Sunday 2016 - Mass inside due to rain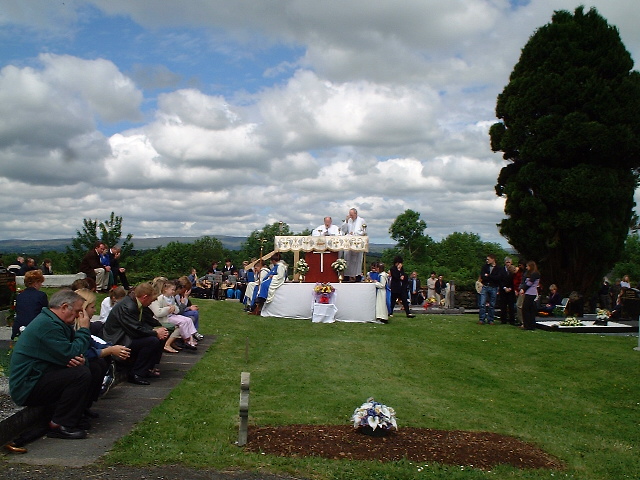 Some of the Parishioners who volunteered in years gone by, to clean and prepare the Parish graveyards and grounds, for Cemetery Sunday. The young gentleman sits astride a memorial stone erected by the late Fr Regan PP who did so much to restore the two graveyards.