Lavey Parish News Articles, Bulletin and Information.
Patriarch Pizzaballa: Freeing hostages 'first step' toward end of the war - Vatican News
Advent Devotions in Chapel this evening at 6pm
Back to basics Farming The Burren Co Clare - RTE reports
Defibrillators nearby to chapel in case of a cardiac arrest
Parish Newsletter
Catholic Newspapers and Publications
Lavey Parish Social Media and Email
Catholic Publications
Chapel webcam options and Mass readings on your phone
The Lavey Parish weather forecast
Lavey Newsletter and Archieved Editions
Why graveyards glowed red in Poland for All Saints, All Souls - RTE News
Bishop Donal McKeown celebrated the 150th Anniversary of Lavey Chapel with a Mass, Friday 8th September, 2023.
Christians leave for Armenia
Armenian Christians Trapped and Facing Genocide - National Catholic Register
Azerbaijan's current actions evoke the Armenian Genocide, bishop warns - Catholic Culture
Is a New Armenian Genocide Looming? - EWTN Vatican
Pope in France
Catholic Herald
Franciscans numbers down


Irish Catholic

Tractor run 2017
Dunglady
Ice - Cream Sunday and Mass at Gulladuff GAA pavilion 17th September 2023. £3500 was raised for chapel renovations.
Padre Pio Mass, Lavey 14th September 2023
World famous Apparitions of Our Lady

World Youth Day Portugal 2023
Mayogall Road resurfacing 2023
The old concrete moyagall road was resurfaced with tar from Clark's Corner to just past the chapel at the 30mph limit. The old road was apparently constructed in the early 1930s and remained virtually intact to now with few potholes. Dreenan bridge just down the road was constructed also around this time. The year 1936 is enscribed on one wall. LCC is also printed on the opposite wall which may possibly stand for londonderry county council.

Saint Brigid's Primary School 50th Anniversary Mass
Masses now on across Ireland
Lavey Parish Records - Some records not complete.

Altar servers return to Lavey Chapel May 2023
Around the country - Parish of Coolmeen, Co Clare.
Clonard Monastery webcam, Belfast
Old Holy Water Font
Historic holy water sandstone font from chapel main door (men's door pre renovation) returns to rest at old altar in new graveyard thanks to Fr Graham PP who requested that it be placed there with reverance to it's history rather than see it dumped in a corner somewhere. Many people, including parishioners past and present, blessed themselves at this cherished noble and ancient font.
Historic holy water font originally at chapel door (men's).
The Cross in the 'new'graveyard is modelled on the the design of the Cross of Clonoe Co Tyrone and on the Papal Cross Dublin.
The High Cross of Clonoe Co Tyrone.
Photo L Mulholland 4th March 2010
Papal Cross, Phoneix Park Dublin.
Photo 1979
The Angelus
Graveyard observations for Cemetery Sunday 2023
The above headstones are not necessarily the oldest in our graveyards. The Bernard MacErlain headstone is not in a photograph taken in the early 1920s although it might have replaced a smaller earlier version. The above information is subject to correction or update at any time.
Chapel photo above possibly early 1920s
Old Graveyard Gates
Parishioners who visit the Old Graveyard will be glad to see the damaged pillar has been repaired in time for Cemetery Sunday 2023.
This gate is believed to be the original entrance. The other gate at the carpark was opened by Fr Regan PP, in the 1980s.
The old gates have suffered periodic damage over the years.
During Fr Regan's time, a tractor hit the left pillar and the ball fell and broke on the road.
The replacement ball was apparently sourced from Co Donegal.
During Fr O'Donnell PP's time,the ball on the right hand side pillar rolled off but fell undamaged onto the grass. Tommy Rankin, stonemason, refitted it
Recently on the 24th Sept 2022 the same right hand pillar suffered major damage when the coping and ball were pushed off into the graveyard side. The ancient coping broke. It is believed a vehicle possibly towing something caught the top of the pillar pushing it off into the grounds of the graveyard.
Colm McNally, Ardmore Stone, Ballymacpeake, reconstructed and repaired the top and the pillar was restored to it's original state june 2023.
YouTube Parish Videos
| | | |
| --- | --- | --- |
| | | |
| May procession from times gone by | Queen of the May | May procession Shanbally 1955 |
President Joe Biden visits Knock Shrine - The Tablet

Easter Events Lavey 2023
Easter Facts - National Catholic Register
Letter of Pontius Pilate wrote to Roman Emperor, about Our Lord Jesus Christ - Catholic Culture
Palm Sunday 2nd April 2023 - National Catholic Register
Eathquakes hit Middle East
Cork priest calls for alternative to economic sanctions on 'crippled' Syria - breakingnews.ie
Turkey's last Armenian village fears for its future after quake - Alarabiya News
Earthquake another blow for Christian communities in Syria, Turkey - The Catholic Register
Donate to Trocaire to help Syria and Türkiye following devastating earthquakes
Irish nun leads nine-day walking pilgrimage to see Pope Francis in South Sudan - RTE News
Dingle always leads St Patrick Day parades before dawn
Safeguarding Notice - 10/1/2023
St Mary's Church, Lavey – benefitting from the Listed Places of Worship Grant Scheme
Chapel Spire installation video by Jim Kerr Photography
St Padre Pio relics come to All Saints Church Ballymena, November 2022.
Old statue returns to Lavey Chapel
Sisters of Mercy Convent windows Derry, now re-located in Lavey Chapel.
| | | |
| --- | --- | --- |
| | | |
| Frs Graham O'Hagan | Easter Mass 2022 | Way of Cross 2022 |
What makes the image of Our Lady of Guadalupe so mysterious - Courtesy of EWTN and CNA
Have you thought of using your mobile phone or tablet as a prayerbook during Mass. The Missalette for Sunday is currently updated weekly on the parish website here. There are numerous websites offering prayers and one site offers daily Mass reading here for a small fee. The Parish website also has some prayers and links on this page.
Archdiocese of Dublin introduces cashless payments - CatholicNews.
How 'Mass Rocks' are renewing the Faith in Ireland - The Tablet
First Catholic Monastery in Tajikistan - AsiaNewsit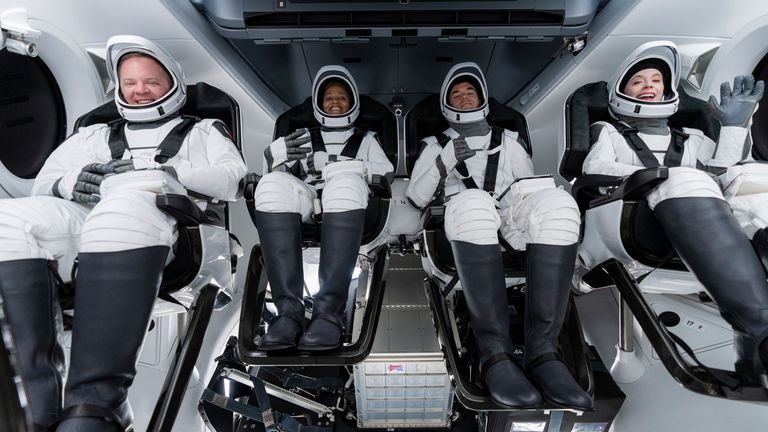 I would'nt say my cooking is that bad, but if I leave the back door open, the mice run out - LM

Trócaire donations at risk due to Covid-19 restrictions
The Lavey Parish Website was already on the World Wide Web in 1998.
It was initially called Mayogall but was later changed to Lavey Parish.
Below is a snapshot from the Internet Archives Wayback Machine Web Crawler.
The Parish Website below, was just a plain page with some hyperlinks..
New stained Glass windows at Our Lady's Altar blessed by Fr Graham PP 17th October 2020.
Catholic social teaching has values the world needs, Dominican says
Site of Jesus's miracles may have moved over time - The Jerusalem Post
New stained glass fitted at Our Lady's Altar.
Point and click to enlarge.
Fr Graham PP Lavey Parish, blesses Statue of Saint Therese Friday 2nd October 2020 ad.
Balloonist admires Chapel and Spire
Alpha Glass install stained glass at Virgin Altar Thursday 1st of October 2020 ad.
The 6th Station from Lough Derg was streamed live from the Chapel on May 30th 2020 at 3am.
Bahrain inaugurates Cathedral of Mary Queen of Arabia - Vatican News.
1919 parochial Insurance Document - with thanks to Denis Broderick.
Oh Mary this London's a wonderful sight
Called to religious life: A brother's vocation story
-------------------------
Saint Blaise. Believed to have saved Dubrovnik.
You may recall this photo of b
ig bale silage making in Mayogall with the new Chapel and Spire in background. Young farmers, Ben, Eamon and Edward who made these bales, recently showed me coloured stones found after the bales were fed to their cattle. These pebbles have probably come from the graves in the nearby churchyards. Owners have recently had to take measures to prevent birds from taking them for whatever reason and then dropping them in the local fields.
Sample of stones found in round bale silage.
Poor Clares of Galway release song called 'Calm the Soul'.
Click to hear and see song on YouTube
Parishoners may notice some curious marks and a plate along the bottom edges of our Chapel.
Apparently these are called benchmarks and are to do with Ordnance Survey but are no longer in use. I will leave the reader to do the usual google searches for more info.
The first is at the entrance gate to the Chapel at the corner where apparently a stairway led to an underground store ( So I am told)
The second is a metal plate bearing the letters OS and BM with the number 3578. It is at the East side main altar corner near the distinctive Fr O'Kane grave at the roadside.
The parish does not have any info or history about when these were placed on the chapel.
----------------------------------------------------------------
----------------------------------------------------------------
Distinctive Rebellion in Lavey - Greta strikes 2019.
St Francis of Assisi Basilica Live Cam
Mission stalls Lavey, possibly 2006.
Congress about women in church - Catholic News
Click here to return to top of Parish News page