Please contact the Parish Office on (028) 7964 2458 or E-Mail: laveyparish@btitnernet.com if you would like to obtain a copy of the 2019/2020 Financial Statement. Copies will also be available at the back of the Church.
-----------------------------------------------------------------------------------------------------
Please note - Direct Debit forms for Lavey Parish are now available online.
-----------------------------------------------------------------------------------------------------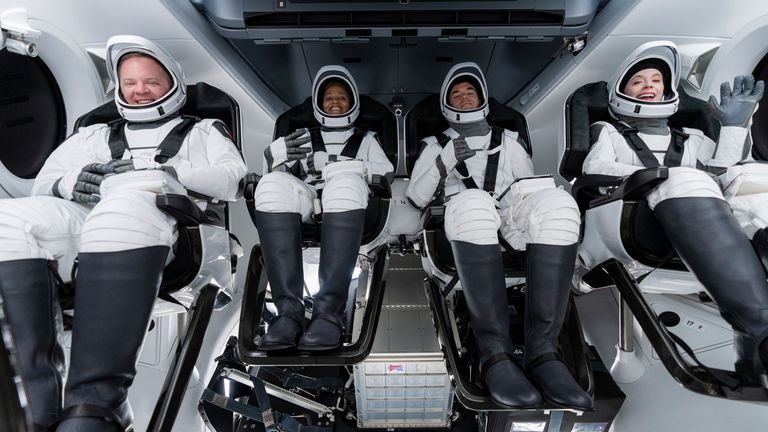 New York Priest Niall McDonagh Story on rte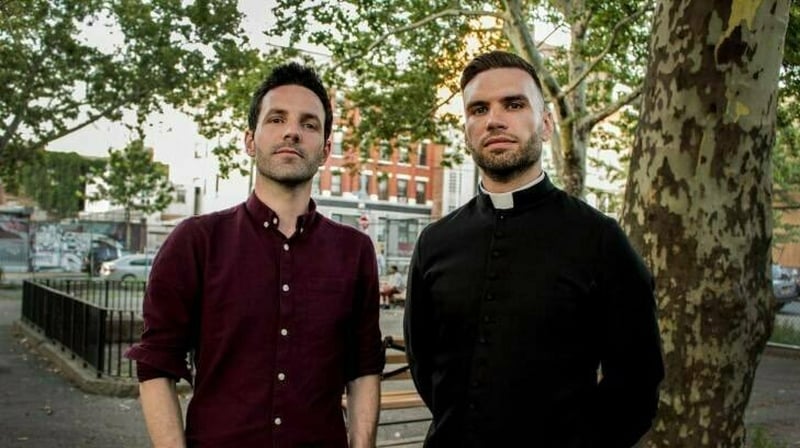 Parish Bulletin (PDF Version here)
Click to enlarge bulletin printouts below
Balloonist visits Lavey Chapel - watch that Spire.
Sunday Prayers and Missalette Options.
Point and Click to Open.
Local Twitter feeds. - Click here for more Twitter feeds.
Chapel Mass Camera - Click here for direct link to ITech Media Lavey Mass Cam
How 'Mass rocks' are renewing the faith in Ireland - The Tablet
Paschal Candle lit Easter 2021 ad Lavey Chapel
Missionaries of Charity and 14 disabled children from Kabul arrive at Rome airport - CNA
Britney declares she has become a Catholic - The Tablet
Pentecost Sunday - Catholic Culture
Orthodox Easter 2021: 'Holy Fire' ritual in Jerusalem - Courtesy Greek Reporter
World Communications Day celebrated on Sunday 16 May - Catholic News.ie
Cardinal at Fatima Shrine: World needs 'spiritual restart' after pandemic - Catholic News Agency
Leadville Irish Miners Memorial - Irish Network Colorado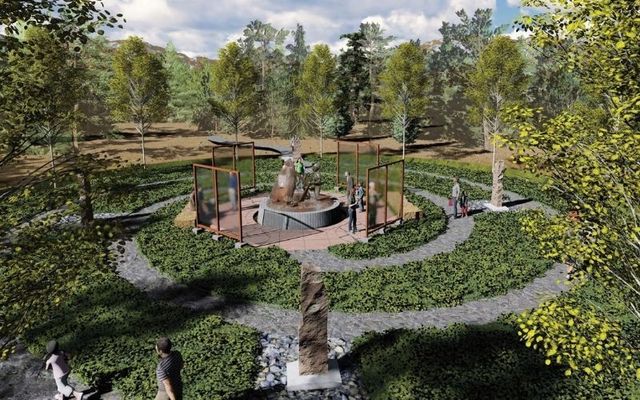 Broadband Diversion Ballymacpeake - Honk if you like cows - Spot the 135
Venezuela's 'doctor of the poor' beatified - The Tablet
Dublin Nuns take on Jerusalema Challenge
Local Facebook Pages. - Click here for more Facebook Pages.
| | | |
| --- | --- | --- |
| Lavey Parish | Greenlough Parish | St Brigid's Primary School |
| | | |
'Always learn from the mistakes of other people, especially those who took your advice'
Trócaire donations at risk due to Covid-19 restrictions
Alternative Mass Webcam Views
Catholic Facebook Sites - More Catholic Facebook Sites.
Catholic Shrines - More World Catholic Facebook Shrines
| | | | |
| --- | --- | --- | --- |
| | Knock Shrine | Lourdes France | |
| | | | |
First Catholic monastery in Tajikistan - AsiaNewsit
Relaxing Road Trip Time Lapse. Germany to Sicily 2700km 3days
Bishops encourage Catholics to support a programme of vaccination for the common good
Nun, who claims 'divine help,' advances to final of MasterChef Brasil
Fratelli tutti, on fraternity and social friendship
Bishop urges prayer after Diego Maradona's death
Young people explore connections of economy, ecology, faith
Biden quotes priest's hymn 'On Eagle's Wings' in victory speech
Dia de los Muertos - Day of the Dead - Mexico
Interview on YouTube with Antonia Acutis mother of Carlo Acutis who tells us about his life
Carlo Acutis, Computer Programmer beatified 10 October 2020 Assisi.
Saint Mary of the Cross MacKillop
18th October 2020
New stained Glass windows at Our Lady's Altar blessed by Fr Graham PP 17th October 2020 ad.
The souls of the young are being 'stolen' warns Pope
Holy land Pilgrimage Experience
Catholic social teaching has values the world needs, Dominican says
Site of Jesus's miracles may have moved over time - The Jerusalem Post
New stained glass fitted at Our Lady's Altar.
Point and click to enlarge.
Fr Graham PP Lavey Parish, blesses Statue of St Therese Friday 2nd October 2020 ad.
Alpha Glass install stained glass at Virgin Altar Thursday 1st of Octor 2020 ad.
John, Mickey and Fran (RIP) plant potatoes in Parochial grounds for Fr Regan PP 1980s. This is the small field behind the bus stops.
View Chapel in Virtual Reality - Follow Arrows.
Tasteful new hand rail fitted at Graveyard (Woman's Door) Porch.
Primary 7 Leavers 2020
First Communion Mass Lavey.
Called to religious life: A brother's vocation story
The 6th Station from Lough Derg was streamed live from the Chapel on May 30th 2020 at 3am.
Knock Shrine - Online Pilgrimages
-----------------------------------------------------
-----------------------------------------------------
Defibrillators near Chapel
A defibrillator is a device that gives a high energy electric shock to the heart of someone who is in cardiac arrest. This high energy shock is called defibrillation, and it's an essential part in trying to save the life of someone who's in cardiac arrest
Play School
St Brigid's Primary School
-----------------------------------------------------
Phil's Daffs brighten the road to Lavey Chapel
Saint Corona Pray for us - The Tablet Newspaper
Best Saints to pray to during a Pandemic - Catholic Herald
1919 parochial Insurance Document - with thanks to Denis Broderick.
Oh Mary this London's a wonderful sight
Saint Charbel Makhlouf unites Christians and other faiths
DVD of Church Renovations and Reopening Mass by Jim Kerr Photography.
Drone and Multicamera Mass Footage.
On Sale at Chapel this Sunday, £20 sterling
Or Contact Parish Office (028 796 42458)
-------------------------
Saint Blaise. Believed to have saved Dubrovnik.
-------------------------
You may recall this photo of big bale silage making in Mayogall with the new Chapel and Spire in background. Young farmers, Ben, Eamon and Edward who made these bales, recently showed me coloured stones found after the bales were fed to their cattle. These pebbles have probably come from the graves in the nearby churchyards. Owners have recently had to take measures to prevent birds from taking them for whatever reason and then dropping them in the local fields.
Sample of stones found in round bale silage.
-------------------------
Important Parish Dates Calendar.
Poor Clares of Galway release song called 'Calm the Soul'.
Click to hear and see song on YouTube
----------------
Parishoners have noticed some curious marks and a plate along the bottom edges of our Chapel since the intensive renovation cleaning of the stonework.
Apparently these are called benchmarks and are to do with Ordnance Survey but are no longer in use. I will leave the reader to do the usual google searches for more info.
The first is at the entrance gate to the Chapel at the corner where apparently a stairway led to an underground store ( So I am told)
The second is a metal plate bearing the letters OS and BM with the number 3578. It is at the East side main altar corner near the distinctive Fr O'Kane grave at the roadside.
The parish does not have any info or history about when these were placed on the chapel.
----------------------
Venerable Nano Nagle - Presentation Sisters
-------------------------
Cutting your own hair - try these clippers
Catherine McAuley - Sisters of Mercy
PP hoists Papal Flag at Lavey Chapel 2019.
New Stations of the Cross arrive at Chapel 2019.
Distinctive Rebellion in Lavey - Greta strikes 2019.
Mexican Priest dispenses Holy Water in unorthodox way.
Stations of the Cross were donated to Lavey Chapel by Omagh Convent. Stations were made by Franz Mayer Germany.
Old photo of Chapel above kindly donated by Marie Downey.
Click on above photo for more info.
Brief History of Lavey Chapel - Thanks to Fr Regan & J Moore.
Vatican Saint Peter's Square Webcam
Parish Bulletins 2010 - 2011 era
St Francis of Assisi Basilica Live Cam
The Old Stile